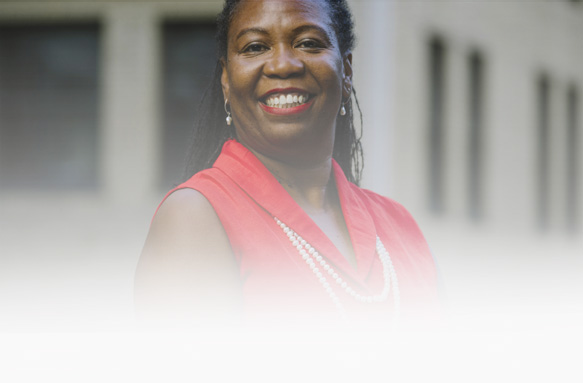 Steps to Home Ownership for First-Time Buyers

Welcome! You can buy a home in Massachusetts, and MassHousing can help! We've helped more than 90,000 people buy a home by being a trusted resource for information and recommendations, and a lender with affordable mortgage loans and down payment assistance. So whether you're just getting started or if you've been looking for a while, you've come to the right place.
Step 1
Educate yourself
& set your homebuying budget
Why take a homebuyer education class? You'll get help figuring out how much house you can afford and learn how credit affects the homebuying process. You'll hear from and connect with a panel of industry experts and learn about programs like MassHousing. The knowledge you gain can potentially save you thousands of dollars, and help you achieve homeownership faster.
+ Read more
- Less
Step 2
Explore Down Payment Assistance
& the benefits of a MassHousing Mortgage
As you continue your journey towards homeownership, you'll learn about different loan programs available to first-time homebuyers. Some programs can save you money both up front and over the long term. Only with MassHousing: Down Payment Assistance up to $30,000 in every community in Massachusetts (up to $50,000 in select cities); mortgage loans with great rates and no surprises; and mortgage insurance that protects you if you lose your job.
Down Payment Assistance | MassHousing mortgage loans | Mortgage insurance with MI Plus
+ Read more
- Less
Step 3
Build
the right team
Your homebuying team includes a real estate agent, attorney, home inspector and of course, MassHousing!
+ Read more
- Less
Step 4
Choose a lender
& find the right home
Before you begin looking at homes, connect with a lender and obtain a mortgage pre-approval letter, which allows you to make an offer on a home that can be taken seriously. MassHousing partners with more than 100 lenders across Massachusetts to make our mortgage loans with down payment assistance available to homebuyers like you. You should be comfortable and confident in the lender you choose. Remember, you are in charge of selecting your lender and they are working for you—ask as many questions as you need to feel secure. Ready to get pre-approved or apply? Contact one of our top lending partners and ask for a MassHousing loan!
+ Read more
- Less
Step 5
Close your loan
& make monthly payments
We'll be standing by as you close on your loan, and we'll be here as long as you own your home. Many lenders will sell your loan to another company after you close, and there's no way to know who that is or where they're located. With a MassHousing Mortgage, you'll always make your monthly payments to us. If you have a question or concern, you can always reach out to our customer care team, located right here in Massachusetts.
Learn about MassHousing and why we're a great choice for first-time homebuyers
+ Read more
- Less