Lisa Jones was intent on returning to her home state of Massachusetts after living in Colorado. And she was intent on buying a home rather than renting an apartment.
Now, with the help of an affordable mortgage loan and down payment assistance from MassHousing, Lisa and her family are settled into their new home in Massachusetts.
While still in Colorado, Lisa connected with Wilfred Edwards at Needham Bank, a MassHousing partner lender. Lisa explained that much of her savings would be devoted to relocation expenses, and that she needed a loan with low up-front costs.
"Honestly, of all the available mortgage programs, MassHousing was the best that suited the needs of my family," said Lisa. "Wilfred, who I never met in person, made me feel assured that I was in capable hands. He was very straight-forward but clear in his instructions and requests as he worked with me throughout the transaction.
"I immediately zeroed in on the MassHousing First-Time Homebuyer Program with Down Payment Assistance as Lisa's best option to achieve her homeownership goal," said Wilfred.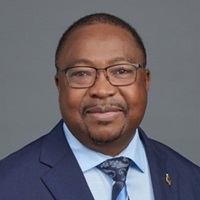 Wilfred worked with Lisa while she was still in Colorado, and as she and her family traveled by car to Massachusetts to purchase their new home. With down payment assistance of 5% of the home's purchase price and a seller credit covering 80% of closing costs, Lisa was able to complete the purchase with minimal out-of-pocket expenses.
"This story exemplifies MassHousing's mission of providing responsible loans that homeowners can afford for the long-term," Wilfred added. "It disproves the myth that one needs to have a lot of assets to realize the dream of homeownership."
"I would recommend the MassHousing programs to any first-time homebuyer, especially those that need the cushion of putting a small amount towards the down payment and closing costs," said Lisa. "These programs truly speak to the individual needs of buyers, who may otherwise be denied the dream of homeownership."