Is a MassHousing Mortgage right for you?
MassHousing's affordable mortgage loans and down payment assistance aren't for everyone, but they're available to more people than you might think.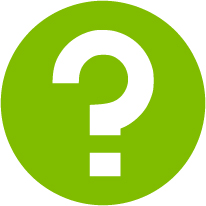 Do you earn

less than $190,755

per year?
Are you buying a single-family home, condo or 2-4 family property in Massachusetts?
Will the home be your

primary residence

?
If you answered Yes! to these questions, you're ready to take your next step in exploring a MassHousing Mortgage.
Your Location and a MassHousing Mortgage Loan
MassHousing mortgage loans and down payment assistance can be used to buy a home in every city and town in Massachusetts! The benefits and options available to you, as well as the eligibility requirements, depend on where you buy.
Down Payment Assistance
Up to $30,000 in down payment assistance is available in every city and town in Massachusetts.
Up to $50,000 in down payment assistance is available in Boston and 28 select communities:
Attleboro
Barnstable
Brockton
Chelsea
Chicopee
Everett
Fall River
Fitchburg
Framingham
Haverhill
Holyoke
Lawrence
Leominster
Lowell
Lynn
Malden
Methuen
New Bedford
Peabody
Pittsfield
Quincy
Randolph
Revere
Salem
Springfield
Taunton
Westfield
Worcester
+ See Communities
- Hide List
Frequently Asked Questions
How much can I afford to spend on a home?
This is one of the first questions to ask yourself when buying a home. To identify your homebuying budget, start by taking a hard look at your personal finances, including your income, monthly expenses and debt. To determine your current monthly expenses, review your spending and add up your regular monthly expenditures like your phone bill, food, transportation, utilities and dependent care. It's important to include insurance premiums (auto, medical, life and any others) when budgeting. Keep in mind, owning a home often brings added monthly expenses—both expected and unexpected.
+ Show Answer
- Less
What's the difference between affordability and eligibility?
As you journey towards homeownership, you'll come across the terms affordability and eligibility. Here's the difference:
Affordability means "reasonably priced." What's affordable is different for everyone, and depends on a person's income and expenses (e.g., child care, student loans) as well as a home's price, property taxes and other factors. Generally, a home is considered affordable if you spend no more than a third of your income on housing costs.
Eligibility refers to the criteria you need to meet in order to qualify. To be eligible for a MassHousing loan, your income, credit score and other factors must meet our program requirements. To see if a MassHousing loan might be right for you, contact our Homebuying Team at 888.843.6432.
+ Show Answer
- Less
How much money will I need for a down payment?
Your down payment affects how much money you'll need to borrow, and can impact the rate and terms of the mortgage loan you can qualify for. A larger down payment means a lower monthly mortgage payment.
MassHousing provides Down Payment Assistance (DPA) of up to $30,000 in every city and town in Massachusetts. Eligible homebuyers in select communities can receive up to $50,000.
Even with Down Payment Assistance, you may still need to have funds for when making an offer on a property and to cover closing costs.
+ Show Answer
- Less
What are closing costs?
Closing costs are paid at the close of your real estate transaction and may include your home inspection, Realtor and attorney's fees, title search, pest inspection, appraisal, home warranty and loan origination fees. Costs to close can add up quickly, so it's important to make sure you have the funds to cover them. You may also be required to set up an escrow account to pay for ongoing property expenses.
+ Show Answer
- Less
What are some of the other costs of owning a home?
When you rent a home, your landlord covers maintenance and repairs. But as a homeowner, these expenses are your responsibility. For example, taking care of your yard, snow removal, and servicing or repairing your appliances. Depending on the home you buy, you may need to purchase household items like a snow blower, lawnmower, washer/dryer and other tools and appliances.
+ Show Answer
- Less
What are mortgage reserves and how do they work?
Reserves are savings balances that will be there after you close on your home purchase. They're considered rainy day funds, meaning if you lose your job after you purchase your home, you are still able to afford your mortgage. The type of property you purchase and the terms of your mortgage will determine whether you need to have reserves, and if so, how much. For example, if your lender requires at least two months of mortgage reserves after closing, you'll need to show proof that you have enough funds to cover two full mortgage payments (known as PITI: Principal, Interest, Taxes, and Insurances) in order to move forward with your mortgage application.
+ Show Answer
- Less
Do I need an emergency fund?
It's a good idea to set aside an emergency fund for unexpected expenses, and continue to add to it every month. Unlike renting, homeownership means you're responsible for making repairs, updates and improvements. And any repair, major or minor, can leave you strapped for cash if you're not prepared.
+ Show Answer
- Less
Can I meet with MassHousing to apply for my loan?
MassHousing's homebuying team is available to assist with any questions or concerns you may have during your homebuying journey.
MassHousing is not like other lenders, and you do not apply for your mortgage directly with MassHousing. Instead, a trusted advisor at a local MassHousing-approved bank, mortgage company or credit union will assist you with the mortgage application process.
You'll find a list of our top lending partners here. Contact our Homebuying Team at 888.843.6432 for a recommendation or for more information on MassHousing mortgage loans.
+ Show Answer
- Less
What are your minimum credit score requirements?
MassHousing's credit score requirements vary depending on the type of loan, property type and loan-to-value ratio. Minimum scores range from 640-700. Contact our Homebuying Team at 888.843.6432 or homeownership@masshousing.com to learn more.
One note about credit scores
Credit scores can impact the rate and terms of a mortgage loan. For some homebuyers, it may make sense to work to improve their credit score before applying for a mortgage loan. The best way to do that is by completing a homebuyer education class and meeting with a homebuyer counselor.
+ Show Answer
- Less
I work in Massachusetts but want to buy a home in a neighboring state. Can I use a MassHousing Mortgage?
No. MassHousing Mortgages can only be used to buy property in Massachusetts. In addition, the home must be your primary residence.
+ Show Answer
- Less