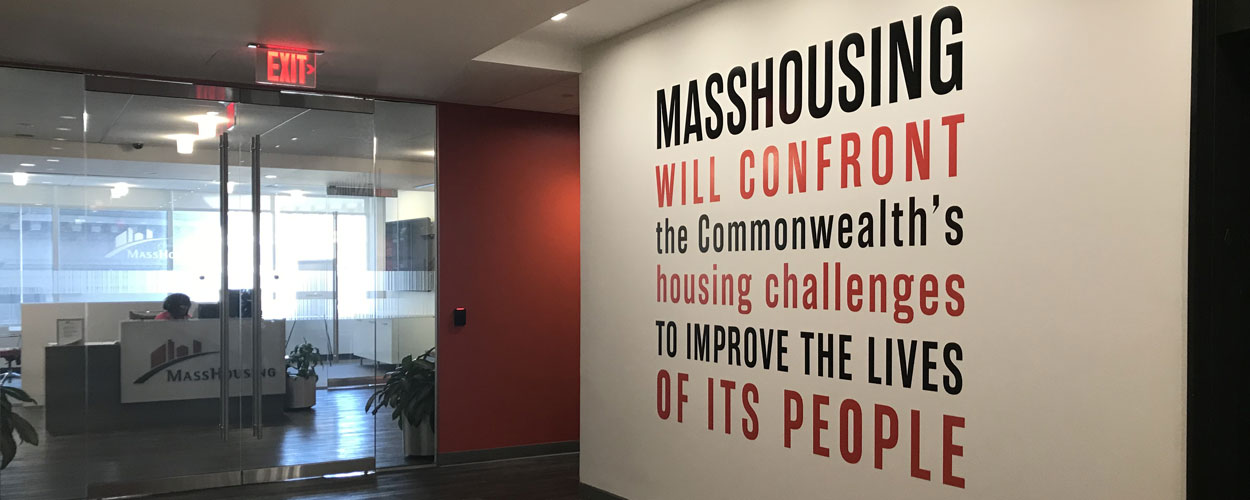 Careers at MassHousing
At MassHousing, we believe a home is more than a roof and four walls. A home is safety and security, opportunity and peace of mind. Our team of talented professionals works to ensure that all Massachusetts residents have a safe, healthy and affordable place to call home. If you share our commitment, we hope you will consider joining us.
Equal Opportunity Employer M/F/V/D
MassHousing is committed to providing an environment of mutual respect where equal employment opportunities are available to all applicants, colleagues and partners without regard to race, color, religion, sex, pregnancy, national origin, age, physical and mental disability, marital status, sexual orientation, gender identity, gender expression, genetic information, military and veteran status, and any other characteristic protected by applicable law. MassHousing believes that diversity and inclusion among our colleagues and partners is critical to our success, and we seek to recruit, develop and retain the most talented people from a diverse candidate pool.