Homeownership
Down Payment Assistance
MassDREAMS
Abelardo C.
A MassDREAMS grant proves to be a 'game-changer' for first-time homebuyers
Abelardo's Homebuying Success Story
The genesis of Abelardo and his wife being able to buy their first home was when Abelardo was tending bar at a Mexican restaurant in Haverhill.
"I knew my real estate agent from some years back when she was a customer of the restaurant," said Abelardo. "We started talking and she said whenever you want to buy a home, let me know."
The couple rented in Haverhill and liked the city very much. When it came time to buy a home, that is where they wanted to put down firmer roots.
"The beach is 25 minutes away and the city (Boston) is 30 minutes away. We liked it here and wanted to stay here," said Abelardo.
Abelardo knew he had work to do before he started looking for a house. He left the restaurant for a manufacturing job that would better document his income and started saving and working on his credit.
"Then COVID came," he lamented. Eventually, he "felt kind of ready," and reached out to that real estate agent from the restaurant, Sara Hrono, at Century 21 Northeast.
"I talked to her to see how the market was going. I wanted information," he said.
Abelardo was put in touch with Natalia Berbesi, a loan officer at Salem Five, and went to that meeting thinking he wanted to move slowly as he gathered more information.
"I wanted to wait another six months to get a little more savings, but she ran the numbers and my credit and told me how much I could afford to buy a house and about the down payment assistance and grant funding that was available for me. I started to think that we could do this," he said. Taking a homebuyer education course also proved to be very helpful, Abelardo added.
His homebuying team also alerted him to MassHousing and the MassDREAMS grant program that had just become available.
"That (MassDREAMS) was the game changer in us being able to buy," said Abelardo, who added that his MassDREAMS grant funding was used for down payment assistance, closing costs, and to lower his mortgage interest rate. He additionally used MassHousing's down payment assistance as part of his MassHousing first mortgage through Natalia and Salem Five.
MassDREAMS (Delivering Real Equity and Mortgage Stability) was designed to address the racial homeownership gap, and to boost Massachusetts communities disproportionately affected by COVID-19. The impact has exceeded the program's high expectations. The program was launched last September, and due to popularity was suspended the following November. In just 79 days, MassHousing paired MassDREAMS grants with its affordable home mortgage loans to help hundreds of low- and moderate-income first-time home buyers – many of whom are people of color – purchase a home in Massachusetts.
Abelardo and his wife began looking at two-bedroom homes where their young daughter would have her own room. After going to some weekend open houses, they settled on a first choice and made an offer.
"Sara called back on Monday and said she had some good news and bad news," recalled Abelardo. "The bad news was that we would have to start packing and say goodbye to our current neighbors. The good news was that they accepted our offer," he laughed.
"Natalia made the process with the bank very smooth," he added. "It only took five weeks (to close the loan). That morning, before closing, we came for the last house visit. At that time, I was like, this is it. Today is the day. We are homeowners."
Helping families achieve homeownership is the best part of Natalia's job, she said. "I am very passionate about helping families achieve one of their major life milestones, and being a part of that exciting adventure is priceless."
Within days, Abelardo had bought a grill and was cooking in his own yard. "It was one of those exciting moments," he said. "It was like going to get the washer and dryer, getting furniture for different rooms in the house. When we were renting, I told my wife let's not buy all that stuff. If we move it's not going to fit in with a new house. We had simple stuff."
Abelardo said he could not have bought his new home without the grant money he received through MassDREAMS and hopes many others will benefit.
"The money is being used very well and it's making good impact for families," he said. "This kind of help is just the kind of help needed for families like ours to be able to buy a house."
This kind of help is just the kind of help needed for families like ours to be able to buy a house."

- Abelardo C.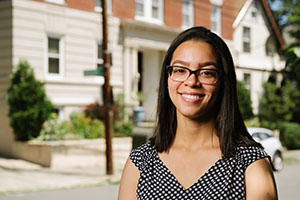 Homeownership Down Payment Assistance
A disciplined approach leads to homebuying success
July 19, 2022
DPA has provided flexibility in renovating and adding other touches to her new home.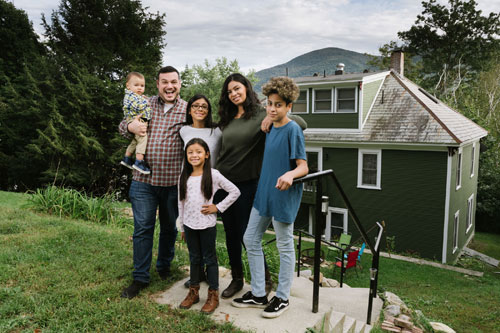 Homeownership
Home at last...
July 23, 2019
Stephen Murray has moved 16 times over the course of his life. But now he has unpacked for the last time.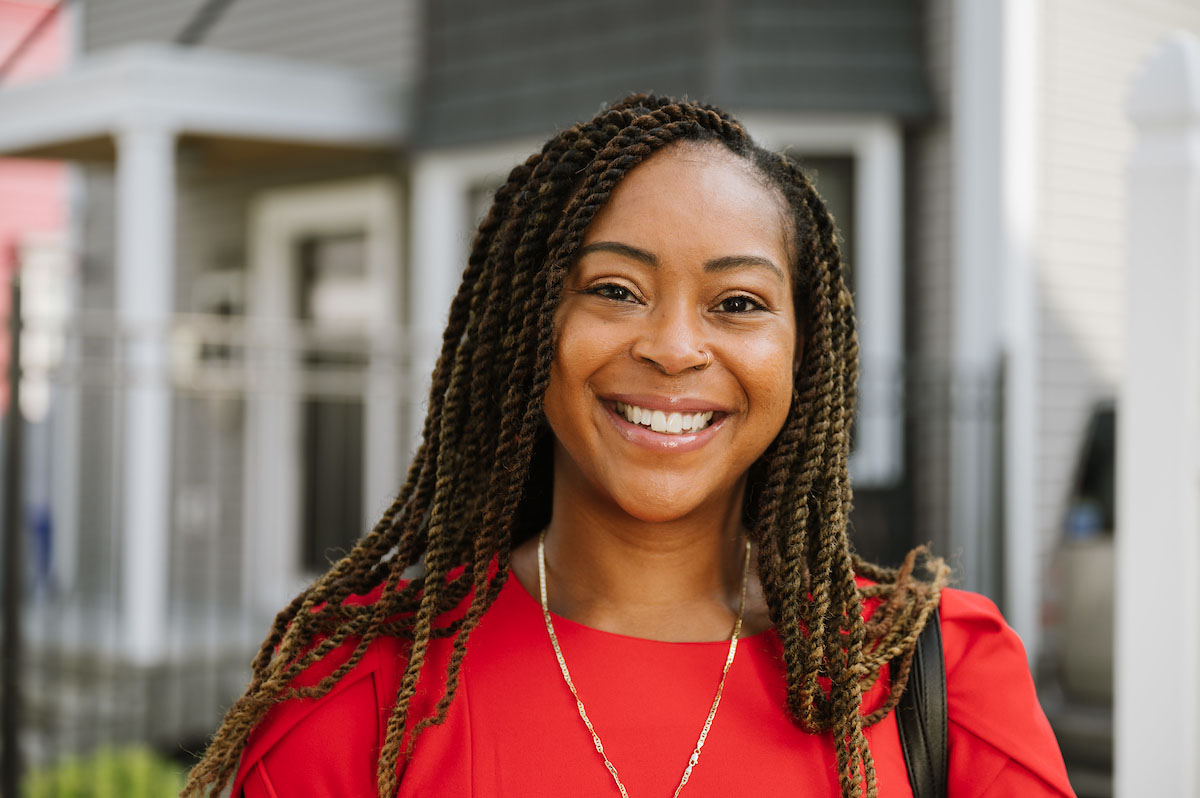 Homeownership Down Payment Assistance
Aliesha Porcena is a new homeowner in Boston, thanks to hard work, a thoughtful lender and down payment assistance
August 15, 2022
Aliesha understood that buying a home is not a quick process.