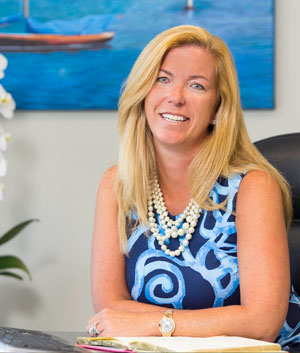 MassHousing's Diversity & Inclusion Division works with property management companies across Massachusetts to set and achieve goals for working with diverse businesses in their operations.
One of those partners is Peabody Properties, who achieved great success in contracting with minority- and women-owned businesses in the first half of fiscal year 2020, which runs from July 1, 2019 to June 30, 2020. Peabody had particularly high marks at three of its properties:
Edgewater Apartments, Springfield (88% of total expenditures awarded to MBEs/WBEs)
Pynchon Terrace, Springfield (81% )
School House Brookledge Cummins, Roxbury (73%)
We spoke with Peabody Properties Principal and COO Melissa Fish-Crane about the importance of contracting with diverse businesses and what's behind the company's success.
What are Peabody Properties' practices for engaging diverse businesses? How were you able to connect with each other?
Diversity has always been a hallmark of Peabody Properties; for nearly 45 years, we have put the HOME in housing for all our residents, regardless of location, type of housing or demographic profile. So, too, do our valued employees come from all walks of life, each bringing their own unique talents and perspectives to our team. Our affiliation with our many diverse vendors is equally organic. We engage businesses that provide the level and quality of work that is best suited to our needs, keeping in mind the importance of allocating contracts to a wide range of vendors.
Why is it important for your company to work with and promote vendor contracts with MBEs/WBEs in your managed portfolio operations?
Peabody Properties is a Woman Business Enterprise (WBE) and is certified by the Massachusetts Supplier Diversity Office (SDO). That in and of itself speaks to the level of commitment we have to other WBEs and Minority Business Enterprises (MBEs). But beyond that reason and such economic benefits as tax incentives and rebates, we recognize the value of supplier diversity.
What benefits do these firms provide to Peabody in the short or long term?
In both the short- and long-term, minority and women owned businesses typically offer greater flexibility than the "big box" suppliers and often are more cost-effective. They allow us to differentiate ourselves from other providers within our field by offering savings that we can pass along to our clients by contracting with additional minority vendors.
How does MassHousing factor into leveraging business engagement with diverse firms?
Peabody Properties recognizes that MassHousing is committed to helping sustain and grow the diverse business community. In fact, MassHousing played an integral role in development financing for one of our recently completed properties in Haverhill. 98 Essex Apartments, an adaptive reuse and historic renovation of a former shoe and leather manufacturing facility, which stands as testament to the important resources provided by MassHousing. We value all that MassHousing brings to the diversity table, from listings of minority suppliers providing a myriad of goods and services to financial partnership – necessary components of our long-term commitment to providing affordable housing.